Sedimentary Rock Classification

How Do You tell One Sedimentary Rock from Another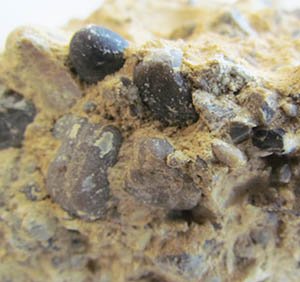 Sedimentary rock is classified into two groups based on how they form. They are clastic and chemical.
Clastic sedimentary rock is formed as bits of weathered rock become cemented together. Because all kinds of rock are subject to weathering many different minerals can make up this group of rocks. Clays and quartz are the most common.
Chemical sedimentary rocks form when minerals that are dissolved in water become deposited as solids. See miore below.
Classification of clastic sedimentary rocks is done according to the size of the sediments that make up the rock. The following table contains the major groups of clastic sedimentary rocks with their characteristics:
Clastic Sedimentary Rocks

Name of Rock

Sediment Type

Texture

Conglomerate

gravel - rounded fragments

Breccia

gravel - angular fragments

Sandstone

sand

Siltstone

mud

Shale

mud

very fine

less than 1/256 mm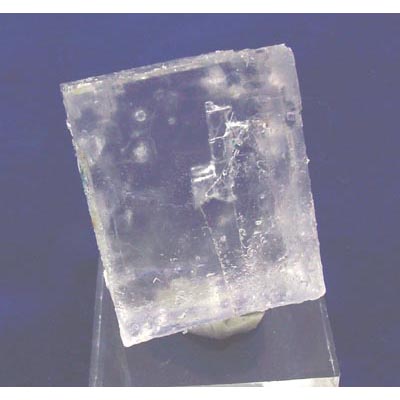 Chemical sedimentary rocks
form from dissolved minerals that are
precipitated
or separated from water. This happens most frequently when water evaporates leaving the minerals behind. At the right is a cube of table salt, also called halite or sodium chloride, formed when sea water evaporates. You can see this process taking place in your own home. The white deposits that form around the faucets in your bathroom or kitchen are from minerals left behind as water evaporates. Below is a list of chemical sedimentary rocks with some of their characteristics:
Chemical Sedimentary Rocks

Name of Rock

Composition

Texture

Crystalline Limestone

Calcite - CaCo3

corse to fine Crystalline

Fossiliferous Limestone

Calcite - CaCo3

visible fragments of shells

Chalk

Calcite - CaCo3

microscopic shells and clay

Chert

Quartz - SiO2

very fine crystalline

Gypsum

Gypsum - CaSO4-2H2O

fine to course crystalline

Rock Salt

Halite - NaCl

fine to course crystalline

Bituinous Coal

Organic Matter

fine
Learn more about
Sedimentary Rock
Examples of Sedimentary Rock