What am I?
by Ashley
(Wall, SD, USA)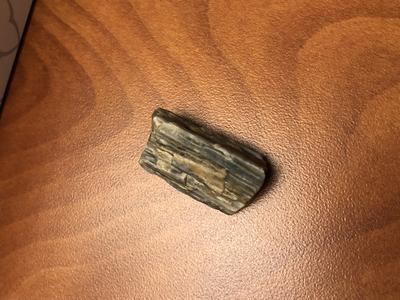 I found this stone/rock near the badlands in South Dakota. It was in a parking lot in Wall.
It is very smooth, has an almost oily or waxy feel.
It has shades of blue and brown.

Any ideas?
It's similar to petrified wood, but the colors aren't similar.