What is it ...whats it worth?
by Mike
(Columbiana co. Ohio)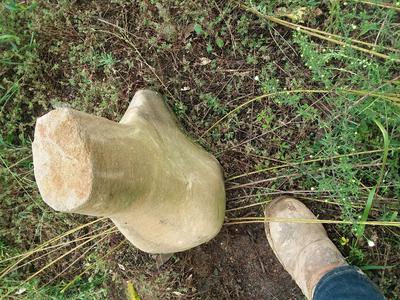 Never seen anything like this
I don't know much about it it was found in the Ohio River Valley in Southern Ohio I've never seen anything like it before and I was just wondering if it might be worth anything you could shed any light on the subject I would appreciate it thank you.

The other is a solid mass of ocean critters shells and stuff appropriate 18'x18'x4' thick nothing but fossils,there are pics of chips off the edge maybe you can see better.